Posted by mickem at 2014-06-12
TO make life simpler, nicer and prettier I have moved some of the old trac feature over to the wordpress site as well as starting to cleanup the old trac site. Going forwards the trac site will be explicitly about development and thus tickets and source code will be the primary focus.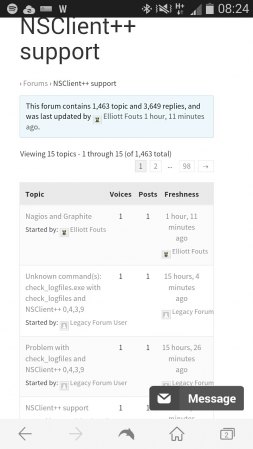 So hopefully you have noticed that i have migrated the forums from track to bbpress this means the forums now have a new URL and a new (hopefully) nicer interface.  The main drawback is that all users and notifications have been reset.  If you create a new user (social login) on this site and email me I can move your posts to your user.
Please also do let me know about any issues or things that do not work and if login oes not work so you are unable to post comments/forums things feelfree to email me at michael<AT>medin<DOT>name ot info<AT>nsclient<DOT>org.
Hopefully this solution will be better and easier to maintain but if not please do let me know!
// Michael Medin
---